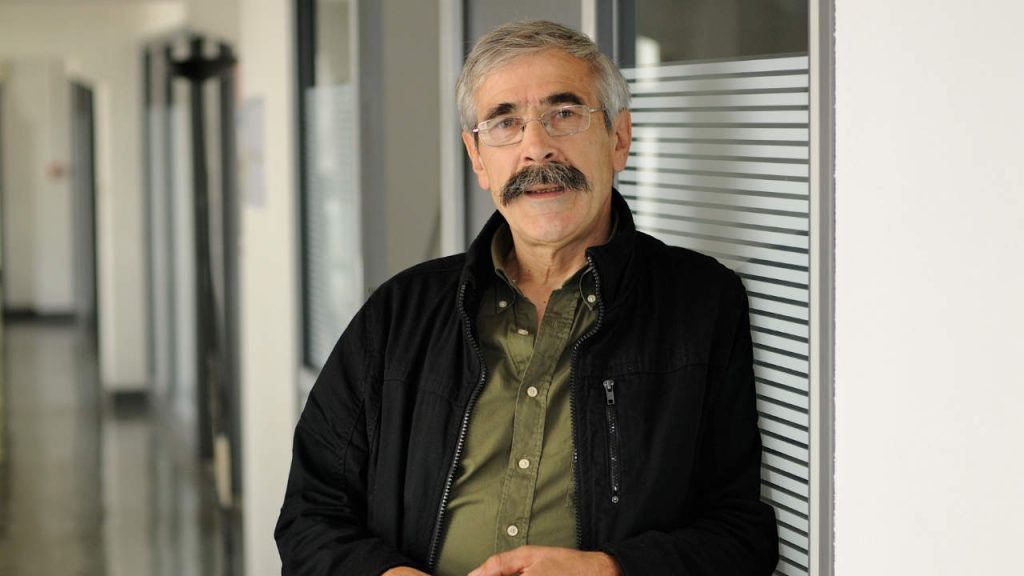 Learn
Jean-Baptiste Richardier is the sponsor of the class of 2021
Jean-Baptiste Richardier, founder and long-time director of the NGO Handicap International, is the patron of the new class of Bioforce students. A leading figure in French humanitarian aid and a connoisseur of the early days of Bioforce, to which he contributed alongside Charles Mérieux, he came to talk about a life of advocacy and action on Monday 27 September during the official opening ceremony.
A life of advocacy and actions
Journalist for the Quotidien du Médecin in 1977, Dr Richardier chooses to carry out two years of cooperation in Ethiopia, plunged into the civil war. Volunteer in the refugee camps in Thailand for MSF and SOS Enfants sans Frontière, he founded Handicap International in 1982 to help refugees maimed by anti-personnel mines.
In 1990, he was one of the founders of Action Nord Sud, a multidisciplinary NGO of which he was Director and then Chairman until its absorption in 1998 by Handicap International. In 2006 he led the merger of Handicap International with the NGO Atlas Logistique.
He coordinates the international development of the Handicap International network (Germany, Belgium, Canada, United States, Luxembourg, United Kingdom and Switzerland) and becomes CEO of the Handicap International Federation established in September 2009.
In April 2014, he left his function and was entrusted with the mission of establishing a system of foundations in Switzerland and France: the Handicap International Foundation, based in Geneva, is a center for reflection and ethical and political analysis at the service of the Handicap International network; the Fondation Vivre Debout, under the aegis of the Foundation for the University of Lyon, contributes to fundraising and promotes closer ties with the world of research. In June 2016, he ended his executive functions and was elected to the Federation's Board of Directors, in charge of advocacy activities.
He is also devoted to the international review Humanitarian Alternatives, of which he is one of the co-founders and administrator. At the end of 2018, he was one of the founders of the international movement United Against Inhumanity (UAI), which brings together practitioners of humanitarian action, academics and representatives of civil society from many countries, determined to confront governments with non-compliance with international law, humanitarian and refugee rights.