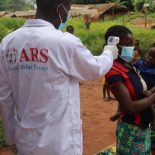 build
CAR : in 2020, supporting a Centrafrican NGO in its humanitarian response
Since 2018, it has been Bioforce's mission in CAR to build the operational and coordination capacity of local organisations, and thereby address the needs of vulnerable populations more effectively. Bioforce continued its work in 2020 through the IRCAP project, a twin-track, innovative approach to build the capacity of a Central African national NGO while leading a high impact humanitarian operation for beneficiaries.
19/07/2021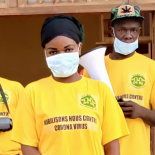 build
2020: adapting and responding to the covid-19 crisis
In our centres in Lyon and Dakar, in our projects in the Central African Republic, on our territory or online: in 2020, we first adapted to mitigate the impact of the crisis on our students, then quickly mobilised our know-how to help manage this global crisis.
19/07/2021