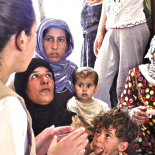 share
SOHP Newsletter April 2021
Following the interest in the SOHP study we carried out in 2019/2020 – and the important conclusions and recommendations for professionalisation in the humanitarian sector, and depending on resources, we, here at Bioforce, would like to pursue SOHP initiative by launching its phase II.
16/04/2021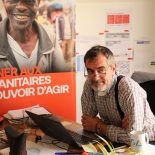 learn
Access to Certified and Quality Vocational Training
Since mid-January 2021, four young refugee women have joined Bioforce in Dakar (Senegal) thanks to scholarships offered by the Bioforce Africa Training Center. In the interview below, Yann Yves Dutertre, Head of Bioforce Africa Training Center, presents this new initiative, perfectly in line with the spirit of the Global Compact on Refugees.
05/03/2021