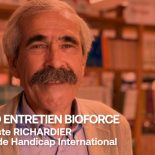 news
Rencontre avec Jean-Baptiste Richardier, parrain de la promotion 2021
Fondateur, puis directeur pendant de longues années de l'ONG Handicap International, Jean-Baptiste Richardier est le parrain de la nouvelle promotion d'étudiants Bioforce. Grande figure de l'humanitaire français, fin connaisseur du Bioforce des débuts auquel il a contribué aux côtés de Charles Mérieux, il est venu témoigné d'une vie de plaidoyer et d'actions lundi 27 septembre lors de la cérémonie de rentrée officielle.
04/10/2021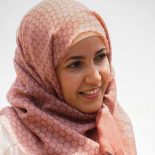 learn
Training the humanitarian actors in the Middle East
In Jordan since 2019, in Iraq since 2020 and in Lebanon since 2021, our 5-day open training courses have strengthened the skills of 78 actors already working with international or national organisations. They have come to acquire the tools and recognition for their professional development in the humanitarian sector. Sandra Perrot, Director of Operations, tells you all about the importance for Bioforce of training the humanitarian actors in the Middle East.
30/07/2021