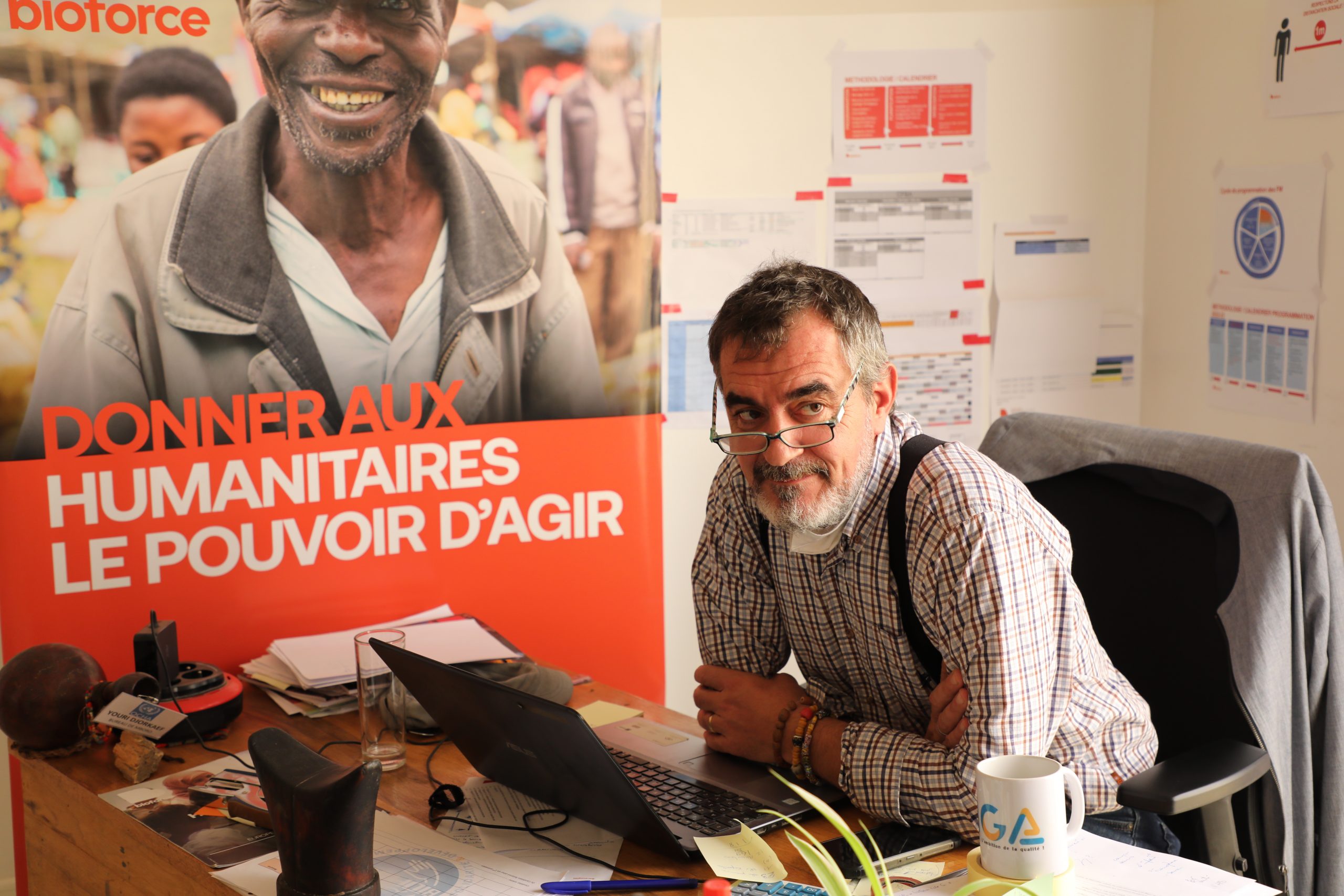 learn
Access to Certified and Quality Vocational Training
Since mid-January 2021, four young refugee women have joined the Bioforce Center in Dakar (Senegal) thanks to scholarships offered by the Bioforce Africa Training Center. They have followed several training modules on the management of humanitarian projects. In the interview below, Yann Yves Dutertre, Head of Bioforce Africa Training Center, presents this new initiative, perfectly in line with the spirit of the Global Compact on Refugees.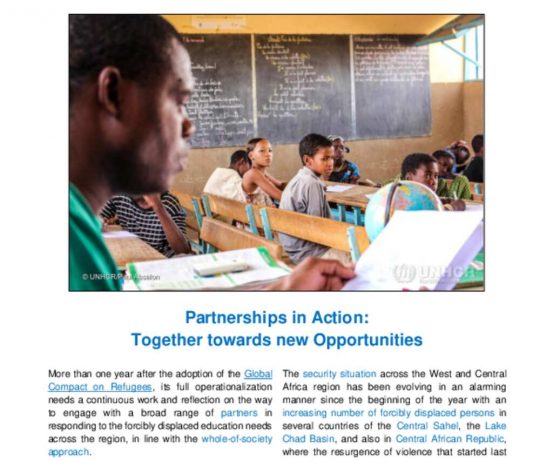 This article has been published in the last issue of the UNHCR West & Central Africa Education Newsletter (Issue 26 – Feb. 2021). Interview by Gosia Courtay, UNHCR Senegal Multi-Country Office
Read the newsletter
What is Bioforce and what is its field of action in the region?
Bioforce was created in France more than 35 years ago. About 10 years ago, a Center was established in Burkina Faso, and in 2017, the Africa Center was opened in Dakar, Senegal. Bioforce is an association of general interest and the Africa Center in Dakar benefits from a number of subsidies for training, which allows us to have lower training costs for the public who come here. The demand for training in Senegal is mainly linked to the many crises the region is experiencing. The existence of the Center in Dakar is entirely in line with the localization agenda issued from the Istanbul Conference, and that is why the Center in Dakar works mainly with African audiences. Currently we have about 10 nationalities among more than 100 students, with an average age of 33 years. We offer courses for beginner profiles and courses for experienced profiles and all our professional training courses lead to diplomas. Following the beginner profile and experienced profile courses, there is a period of application of skills through internships, in international NGOs or UN agencies for example, to facilitate the transition to employment.
What is the origin of the initiative to open Bioforce's doors to refugees in Senegal?
The initiative to include refugees into our training courses is a new reflection that we have carried out with our headquarters and with UNHCR Regional Bureau. It is a pilot project which was made possible thanks to the financial support of the Monegasque Cooperation. This support allows us to grant scholarships for women. This year Bioforce is reflecting on its 2021-2023 strategic plan and it seemed very important to us to reflect on the target group of refugees. Refugees can be very good humanitarian actors! For example, they are already involved in the humanitarian response with UNHCR in camps, as UNHCR works more and more by involving its beneficiaries. We can also target urban refugees. Include refugees in our courses can also facilitate their integration within the host community and support their transition to employment.
What is the result of this first pilot project?
In this pilot project, we have been able to identify four refugee candidates and include them in several modular courses but not yet in the entire course, because of the mandatory pre-requisites to access to whole cycle. Nevertheless, they were able to test their skills on the modular courses in order to potentially go further afterwards.
What is the future of this new initiative?
This first pilot project opens up many avenues for reflection to improve the inclusion of refugees, particularly in terms of adapting our training curricula to meet the needs of different profiles. We would like to gradually increase our scholarship system to give the possibility to refugees, but also to other vulnerable persons, to access our training. This type of scholarship will of course depend on the funding that Bioforce hopes to find in the coming years.
Courtesy of UNHCR.