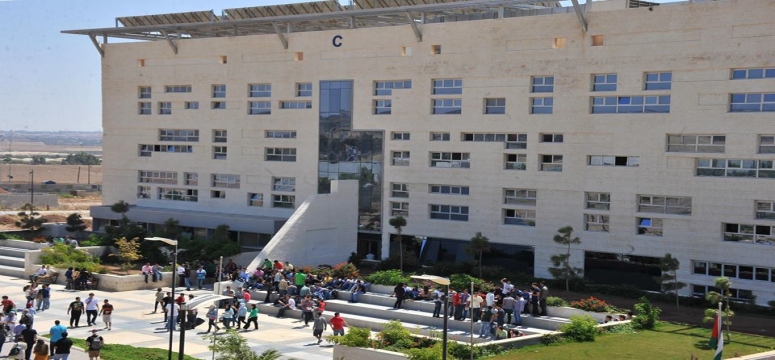 German Jordanian University (GJU)
The region's very first water, sanitation and hygiene master's was launched at this university in February 2021.
New master's: addressing the challenges of water provision in the Middle East
Suffering from long-standing conflicts, chronic water shortages and the consequences of climate change, the Middle East faces immense humanitarian needs, especially regarding water, sanitation and hygiene. These requirements are seen as one of the main priorities for most countries in the region. In Syria and Yemen, over 30 million people have been affected this year, as much of the local infrastructure has been damaged.
In order to address these needs, the German-Jordanian University and Action Against Hunger, a leading international NGO in this field, called on Bioforce to co-design the first humanitarian master's in water, sanitation and hygiene in the Middle East, which was launched at the University in February 2021.
Deployed in Jordan since 2018 to conduct the entire consultation, preparation and implementation phase of the Master's degree at the request of Action Against Hunger, Bioforce thus contributes to the creation of a regional pool of future collaborators for humanitarian organizations. Empowering WaSH humanitarian practitioners in the Middle East is a major leap that will help meet the challenges of the demand for water, sanitation and hygiene in the region and save more lives.
Get all the details and apply now
One of the top universities in the Middle East
Established in 2005, the distinguishing feature of this university is its focus on the practical application of knowledge. It offers over 20 undergraduate and post graduate courses to around 5,000 Jordanian and international students every year.
More on GJU
Partners of the master's