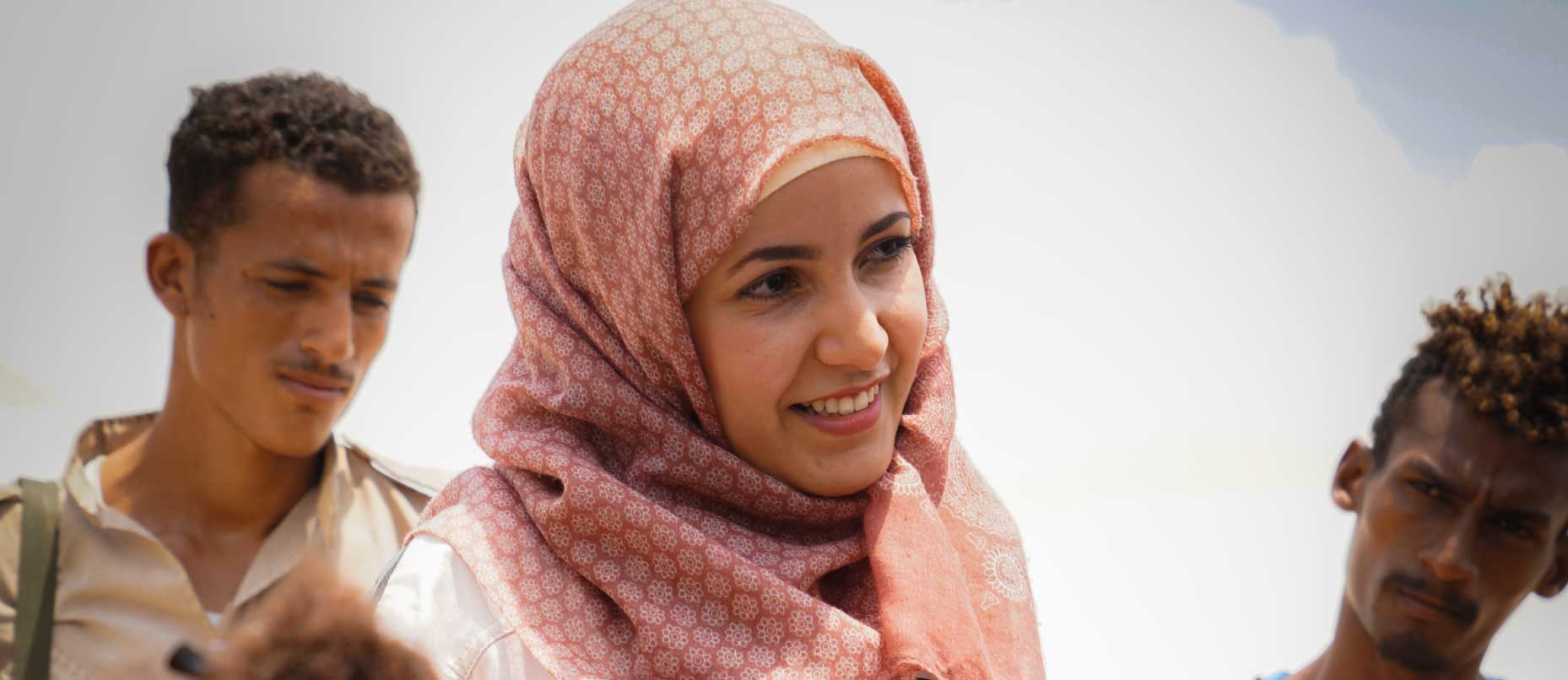 learn
Training the humanitarian actors in the Middle East
In Jordan since 2019, in Iraq since 2020 and in Lebanon since 2021, our 5-day open training courses have strengthened the skills of 78 actors already working with international or national organisations. They have come to acquire the tools and recognition for their professional development in the humanitarian sector.
Sandra Perrot, Director of Operations, tells you all about the importance for Bioforce of training the humanitarian actors in the Middle East.
After Europe and Africa, why provide open training courses in the Middle East?
"The Middle East is undoubtedly the region of the world where the greatest humanitarian challenges are faced. There are many crises there, both on a national and regional level, and they have been growing for several years. Bioforce had to be present in this region with the same objective: to professionalise the frontline actors, to make a range of training courses available to as many people as possible and to ensure that the humanitarian action provided by local and international actors is effective, of high quality and sustainable. As in other regions of the world, humanitarian organisations operating in the region face major difficulties in recruiting qualified humanitarian workers, despite the existence of a technically competent national workforce. This has consequences for their ability to work effectively in highly complex operational environments, for the quality of their response, and therefore for the humanitarian impact on beneficiaries.
Bioforce, a major actor in capacity building in the humanitarian sector, had to be there and is going to expand its action, given the significant and growing needs. The many crises in Lebanon today are proof of this."
For whom are these open courses in Amman, Beirut and Erbil?
"These open training courses target experienced staff and aim to improve the essential humanitarian skills of staff from international, national and local organisations. These short, contextualized training courses are therefore destined for humanitarian workers who wish to develop their skills and improve the performance and quality of the humanitarian response provided, but above all for national and local teams who represent the bulk of frontline workers.
Several short courses are offered to develop key skills of individuals in the region according to identified needs. We make sure that our training offer focussing on competencies can respond to different profiles of humanitarians and to different levels of experience, the aim being to enlarge the pool of qualified humanitarian actors present in the region".
Our Middle East open courses in English
Humanitarian Supply Chain Management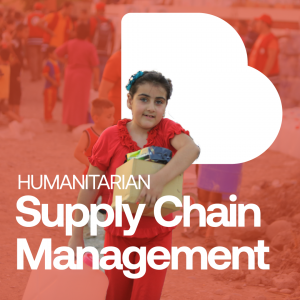 This training course will cover the role and responsibilities of supply chain in the success of humanitarian program all along the project cycle. Indeed, supply chain management performance is a key success factor for the great majority of humanitarian projects. This training course will focus on the technical and managerial side of the 3 main pillars of humanitarian supply chain which are procurement, stock and transport management.
Next sessions:
Amman: September 12-16, 2021
Beirut: October 25-29, 2021
Erbil: December 5-9, 2021
More information and registration:
https://www.bioforce.org/en/formation/humanitarian-supply-chain-management/
Monitoring Evaluation Accountability Learning (MEAL)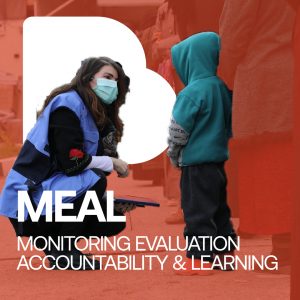 This training course will cover the methodological approach of Monitoring, Evaluation, Accountability and Learning which is important to insure the quality of a humanitarian project.
Next sessions:
Erbil: September 19-23, 2021
Amman: October 17-21, 2021
Beirut: November 22-26, 2021
More information and registration:
https://www.bioforce.org/en/formation/monitoring-evaluation-accountability-and-learning-meal/
Training of trainers for the aid sector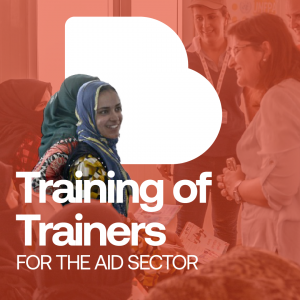 This training course session will provide you with the appropriate methods and tools to design, facilitate and evaluate training activities, in order to develop the professional competencies of your team members and partners. Capacity building has become an essential issue in the humanitarian sector, as it directly contributes to the quality and effectiveness of aid provided to crisis-affected populations.
Next sessions:
Amman: September 26-30, 2021
Beirut: November 8-12, 2021
More information and registration:
https://www.bioforce.org/en/formation/training-of-trainers-for-the-aid-sector/
Humanitarian Project Cycle Management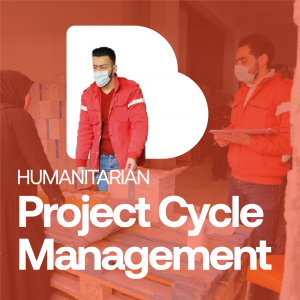 Whether you have experience or not, this training course will allow you to put into practice a methodological approach that is now essential for designing aid projects. You will also discover all the current and essential definitions and tools for effective project cycle management on humanitarian fields.
Next sessions:
Beirut: September 27 to October 1, 2021
Erbil: November 28 to December 2, 2021
More information and registration:
https://www.bioforce.org/en/formation/humanitarian-project-cycle-management/
Finance for humanitarian projects: strategy and management

This training course on strategic financial management aims to provide you with the essential knowledge, practices and tools to ensure an effective and efficient financial management of a humanitarian project and funding ressources.
Prochaine session :
Erbil : du 3 au 7 octobre 2021
More information and registration:
https://www.bioforce.org/en/formation/finance-for-humanitarian-projects-strategy-and-management/
Humanitarian Team Management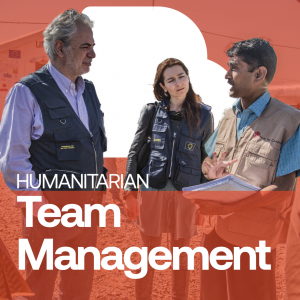 This training course aims to strengthen the posture and role of managers to lead their team towards performance objectives while promoting a positive work environment. It will provide them with the methods and tools needed to organise their team, mobilise and develop skills of team members and manage difficult situations. It will also allow them to assume their HR responsibilities in link with the HR function throughout the employee's cycle.
Next sessions:
Beirut: October 11-15, 2021
Erbil: November 14-18, 2021
Amman: December 5-9, 2021
More information and registration:
https://www.bioforce.org/en/formation/humanitarian-team-management/
Access the complete list of our training courses in Europe, Africa, the Middle East and in e-learning